Amenities
Swimming Pool Facility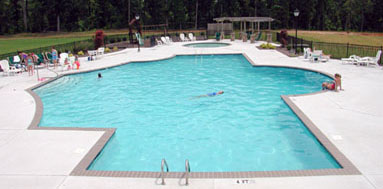 Located atop a plateau overlooking Lake Guntersville, the pool area provides a breathtaking view of the lake and the mountains. The gated pool complex houses a 2,500 square foot custom designed main pool with ample decking,   A large toddler pool, Jacuzzi hot tub and children's play fort.  After a day at the pool the bathhouse offers shower facilities and changing rooms.
Tennis Courts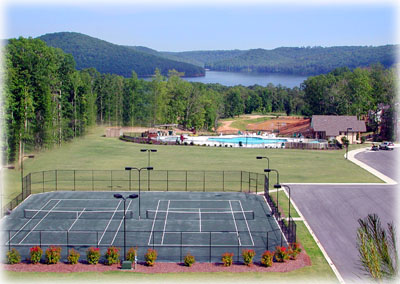 Located near the pool, the tennis facility features two lighted courts with a hydro court surface. These courts are designed to simulate a clay surface and offer the best playing conditions available in the area.
During the day also enjoy the a one mile paved walking trail.